Fishing At Badwell Ash
Badwell Ash Holiday Lodges are set in approximately 4.5 acres of woodland, gardens and lakes. The 3 lakes, originally sand and gravel quarries which were later flooded by natural springs, were excavated and the site (as it is today) opened in August 2006. However, the lakes appear considerably older, having been planted abundantly with reeds, wild flowers, shrubs and trees which have thrived.
Our lakes are spring-fed and apart from necessary routine maintenance, we deliberately leave the lakes largely as nature intends, with minimal human intervention. The bank sides are maintained such that they balance the needs of humans and wildlife! We aim to keep them tidy and well-maintained, but not manicured, allowing the reeds, grasses and plants to thrive and the wildlife to nest and burrow, whilst at the same time ensuring there are numerous clear spots for fishing and good views across the water.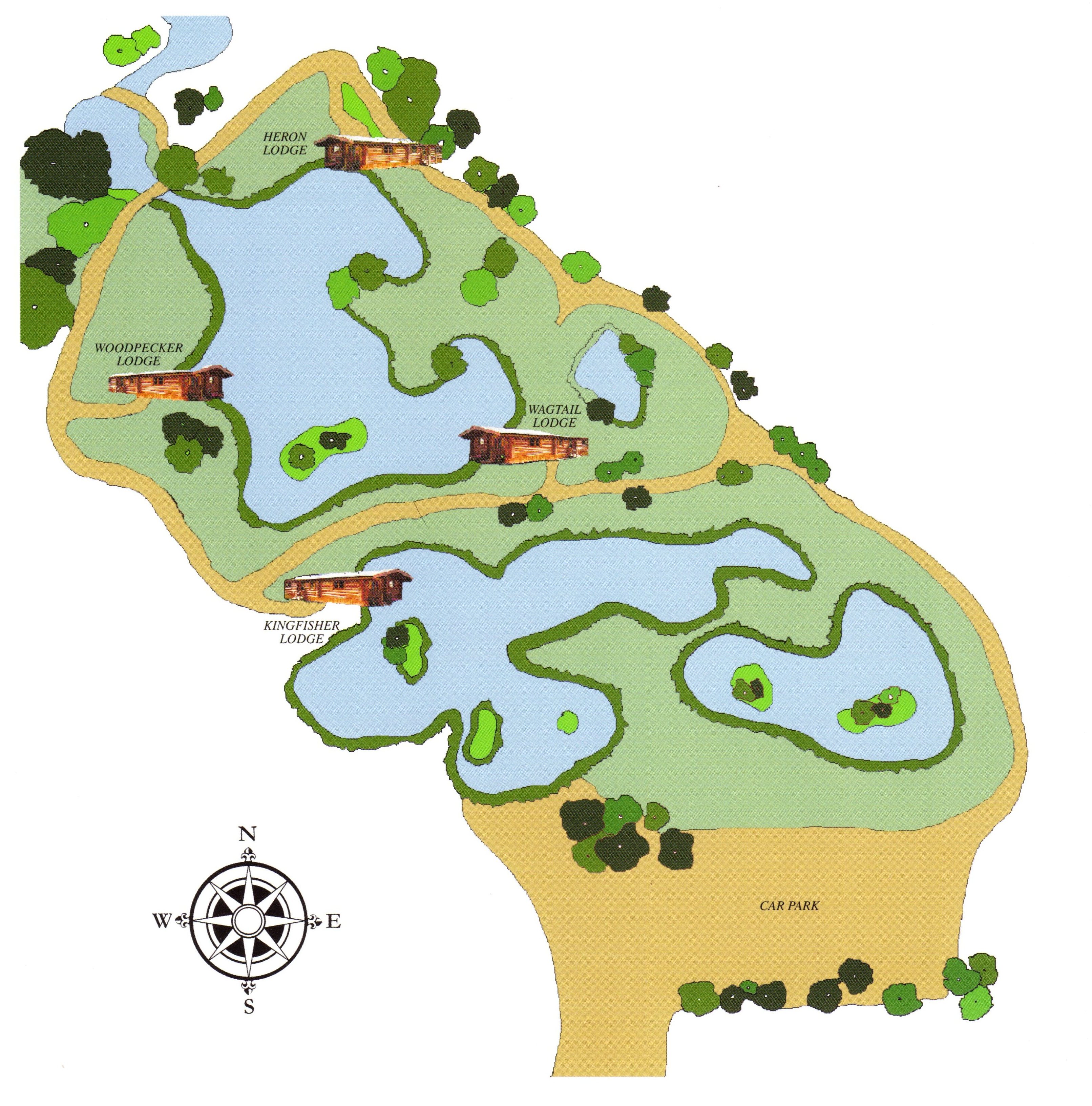 We have 3 lakes; Main Lake (the largest at approximately 0.5 acre and up to 20 feet deep in places), Kingfisher Lake (up to 12 feet deep) and Mill Lake (the smallest and ideal for beginners). The lakes were most recently netted in November 2015 and have a healthy stock of Tench, Roach, Rudd, Perch, Bream and Carp, all of which are in prime condition, with the Carp in Main Lake weighing up to approximately 28lbs.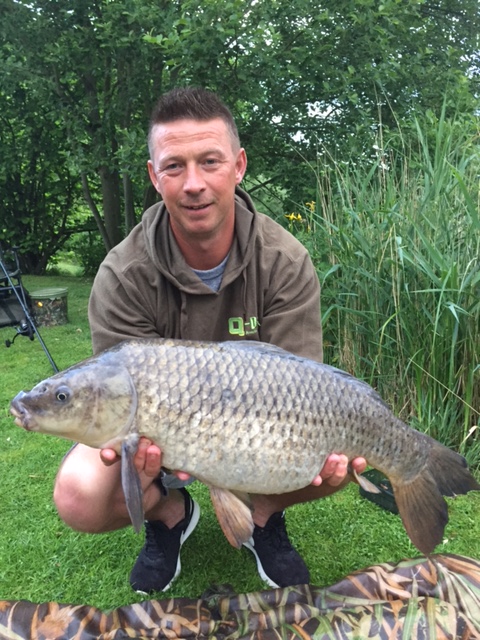 We are not a professional fishery or day fishery; we do not organise matches or competitive fishing, but as part of our facilities we offer free fishing to residents who want to fish for leisure and fun. Many guests return year after year because they enjoy not just the peace and quiet, but also the variety of fish we offer, from silver fish species to Carp (our fishermen describe the Carp fishing as "challenging"!)
As we offer free fishing to our guests only,this means the banks are never over-populated and our guests can truly enjoy the peace and tranquility for which Badwell Ash Holiday Lodges has become known. Guests can fish at their lodge-side so are never too far from the hot tub or a cold beer in the fridge! We offer fishing all year round, day and night, either directly from the bank-side or from the various swims located around the lakes.
Our timber fishing lodges offer the ultimate location for a relaxing recreational fishing holiday.
Fishing Rules at Badwell Ash Holiday Lodges
Badwell Ash Holiday Lodges is committed to giving all our guests an enjoyable fishing experience.
Our rules exist to safeguard our fish stocks and the surrounding environment, thus ensuring you have an enjoyable stay at Badwell Ash Holiday Lodges. Please read the rules carefully before you fish, as failure to observe the rules, or acting in a way which interferes with other guests' enjoyment of the grounds and lakes, may result in being banned from using the lake.
Please ensure you are in possession of a valid EA Rod License before starting to fish and be ready to produce this when you check-in. If you do not have one, it can be purchased most easily either online from the Post Office or by visiting our local Post Office branch in Badwell Ash village.
Two rods maximum to be used per person
Barbless hooks must be used
Semi fixed rigs only, no tied or shotted leads and a recommended main line of 12lb maximum to 6lb minimum
No braid to be used
No keep nets, sacking or bait boats
Ground bait to be used in moderation for swim feeders
Rods must not be left unattended at any time
Banned Baits:

Trout Pellets
Tiger Nuts
Peanuts
Blood Worm
Joker
Floating/surface baits either for hook bait or for use as an attractor eg dog biscuits, bread or boilies (not synthetic) to be used in moderation and anglers are asked to take great care not to entangle waterfowl especially when young are around
Swims/pegs/banks to be kept clean and tidy, all litter and unused bait to be removed daily
Respect the privacy of other guests when fishing near to other Lodges
No electric bite alarms after dusk or before 9am
Respect all flora and fauna
All anglers to have fish antiseptic gel when fishing. This can be purchased from Reception for a small charge if necessary
To prevent the spread of infection or disease only use landing net heads and unhooking mats provided by Badwell Ash Holiday Lodges, guests to provide own handles
No fish to be removed from site
To prevent damage to fish, no fishing from verandas
All fish being photographed must be held over an unhooking mat and photographs should be taken kneeling down – under no circumstances should you hold fish whilst standing up
Fish must be weighed using a sling, zipped unhooking mat or landing net
No swimming or wading in the lakes
Local Fishing Suppliers:
Tackle Up - 49a St Johns Street, Bury St Edmunds, IP33 1SP. Tel: 01284 755022
Diss Angling Centre - 22a Victoria Road, Diss, Norfolk, IP22 4HW. Tel: 01379 640430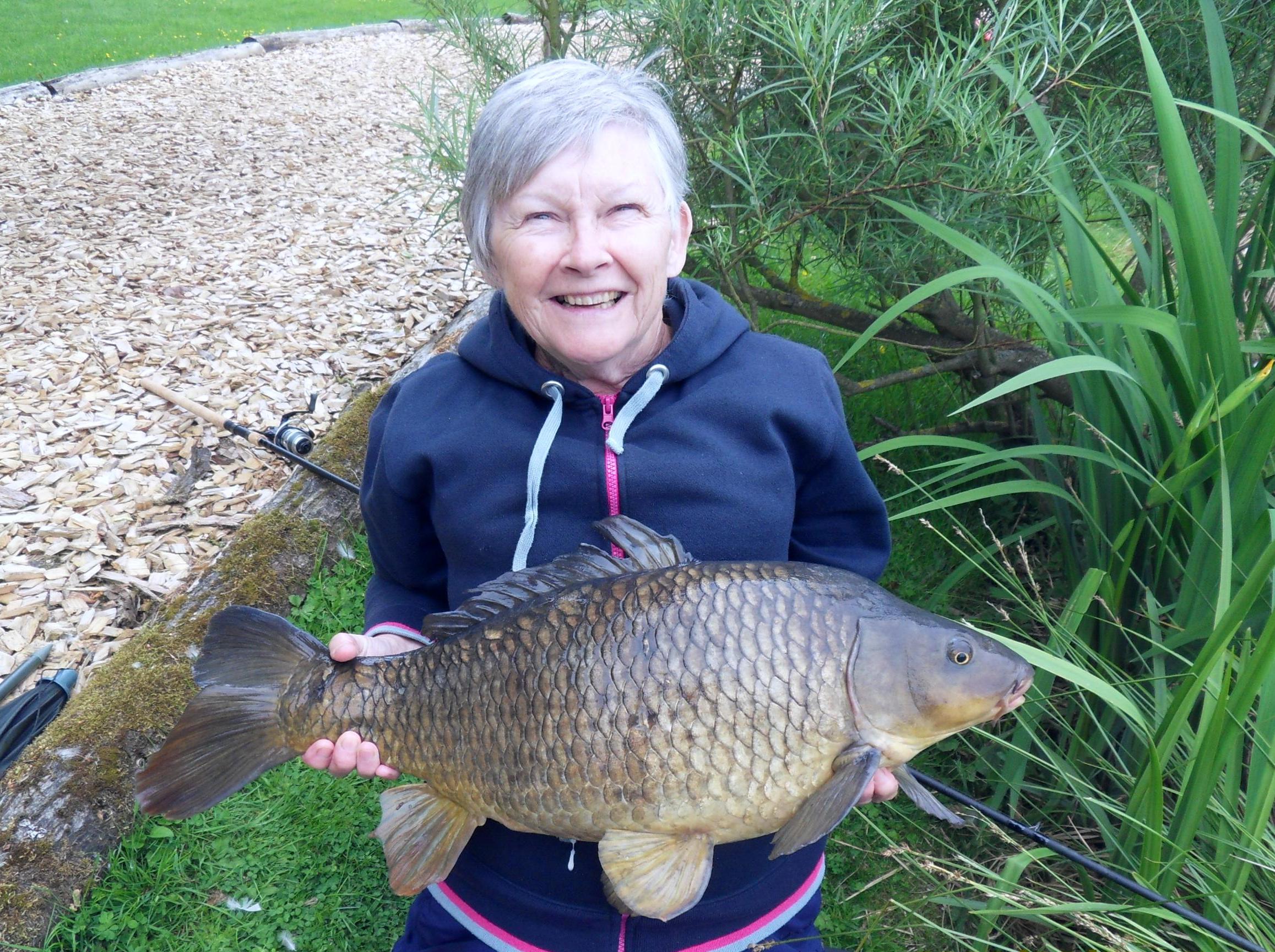 Spot-checks may occasionally be carried out as, unfortunately, a small minority of guests sometimes ignore our guidelines. Please do not be offended by this – it is done purely to protect our fish stock.
Finally, please do send us your catch reports and photographs of any notable catches so we can put these on our website!

Revised September 2018

If you have any questions regarding fishing at the lake, then please feel free to contact us below