Fishing At Badwell Ash
Badwell Ash Holiday Lodges is set in 5 acres of woodland, gardens and lakes. The 3 lakes, originally sand and gravel quarries which were later flooded by natural springs, were run as a day ticket fishery in the 1990's and many of the today's fish have their origins from those times. The lakes were deepened and landscaped in August 2006 when the holiday lodges were built and the site opened as it is today. The lakes do appear considerably older, having been planted abundantly with reeds, wild flowers, shrubs and trees which have thrived.
Our lakes are spring-fed and apart from necessary routine maintenance, we leave the lakes largely as nature intends, with minimal human intervention. The bank sides are maintained such that they balance the needs of humans and wildlife! We aim to keep them tidy and well-maintained, but not manicured, allowing the reeds, grasses and plants to grow naturally and the wildlife to nest and burrow, whilst at the same time ensuring there are enough clear spots for fishing and good views across the water.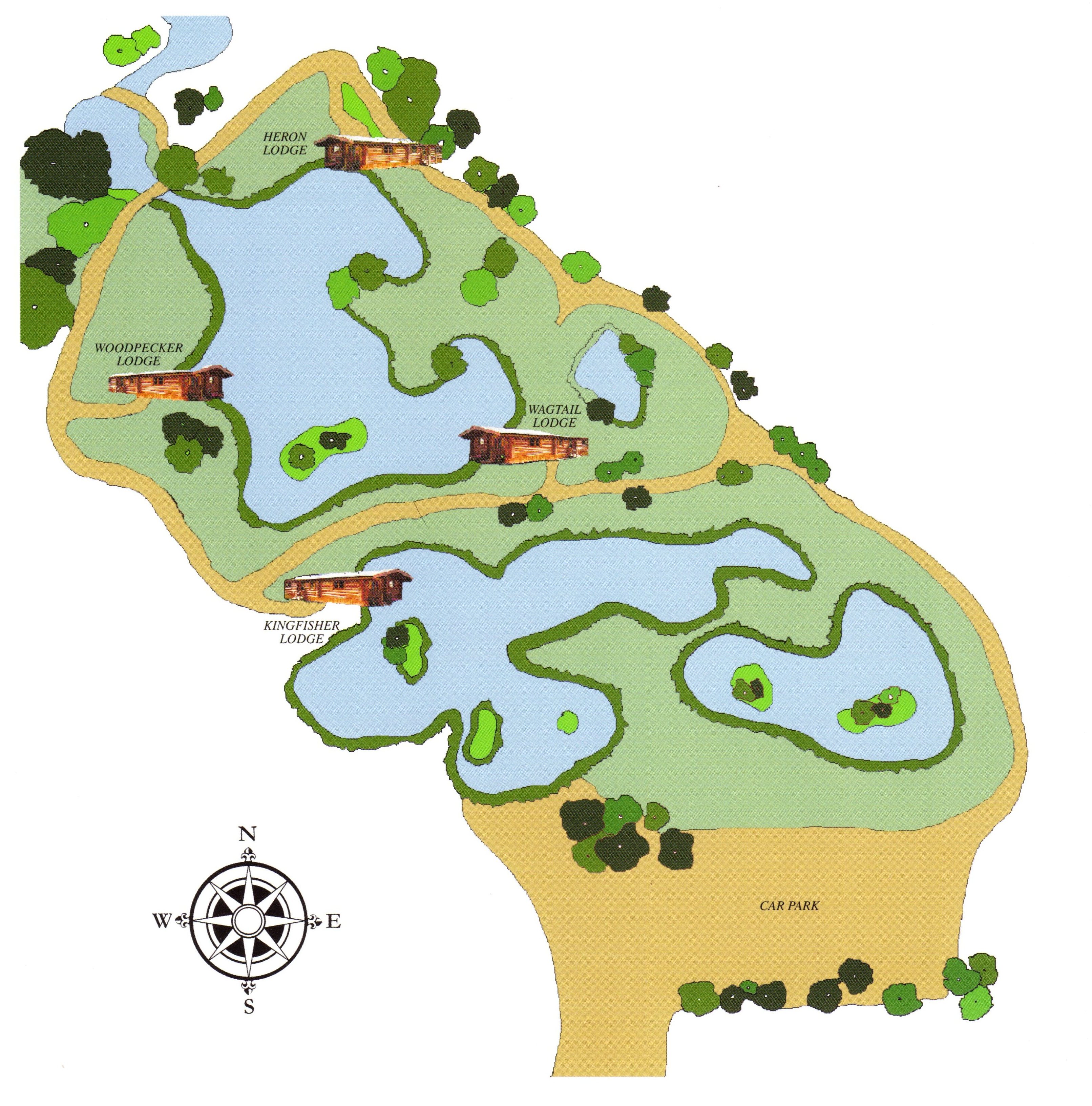 We have 3 lakes; Main Lake (the largest at approximately 0.6 acre and up to 18 feet deep in places), Kingfisher Lake (0.5 acres and up to 12 feet deep) and Mill Lake (the smallest but still 6 feet deep and ideal for beginners).The lakes have been regularly netted in 2015, 2018 and 2021 and have a healthy stock of tench, roach, rudd, perch, bream and carp, all of which are in prime condition. The carp in Main Lake range from 5lbs upwards, with many doubles, and several twenty pounders. The most recent netting in 2021 revealed a healthy stock of all fish, and we took the opportunity to remove many of the smaller fish. There are no pike or catfish.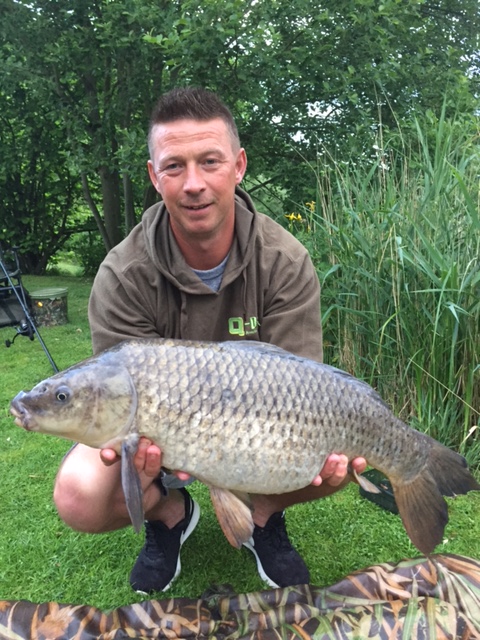 We are not a commercial fishery or day ticket water! We do not organise matches or competitive fishing, and the general public cannot fish here. We offer exclusive fishing to our guests who want to fish for leisure and fun. We do not overstock the lake because we believe in maintaining our lakes and grounds in as natural state as possible, and we want a healthy balance of healthy non-stressed fish and other fauna and flora such as dragonflies, kingfishers, bats, water voles, reed buntings, swallows, stoats and even the occasional heron. Therefore, our guests should not expect to "bag up" with hundreds of pounds of fish, and neither should our guests expect to catch twenty pound carp on every visit. You have to work hard for your fish at Badwell Ash! Nevertheless, our fishing lodge holiday guests do return year after year because they enjoy the peace and quiet, the natural surroundings, the extensive nature, and the variety of fish we offer. And if you get your tactics right and the fish are willing, a bag full of bream, an elusive 5lb tench or a very large carp will be yours!
As we offer free fishing to our guests only,this means the banks are never over-populated and our guests can truly enjoy the peace and tranquility for which Badwell Ash Holiday Lodges has become known. Guests can fish at their lodge-side so are never too far from the hot tub or a cold beer in the fridge! We offer fishing all year round, day and night, and guests usually have a wide choice of swims around the lake (please note that in these uncertain covid times we are asking guests to fish closer to their lodges).
Our timber fishing lodges offer the ultimate location for a relaxing recreational fishing holiday.
Fishing Rules at Badwell Ash Holiday Lodges
We are committed to giving all our guests an enjoyable fishing lodge holiday experience, which means looking after our lakes, the surrounding environment and of course our beloved fish. Our rules have been set to safeguard our fish and their habitat, do please read them carefully before you fish. Not observing the rules may result in us having to ask you to stop fishing, and we really really don't want to do that.
Please ensure you have a Rod Licence and be ready to produce this if asked. You can purchase a licence online, or by visiting a Post Office of which there is one in Badwell Ash village
Two rods maximum per person, and don't leave your rods unattended; if using a remote bite alarm then you must be within reasonable distance of your rod
Barbless hooks must be used, and no braided main lines please (braided hook links are ok)
Main line of between 6lb and 12lb breaking strain, no braid main line please but braided hook links are ok
No keep nets, and guests must use the fishery-supplied landing nets and unhooking mats to preserve our bio-security
Night fishing is permitted, but please no audible bite alarms after 7pm or before 9am
To prevent damage to fish no fishing from the lodge verandas
Ground bait, loose feed and floating baits to be used in moderation, and no bait boats or drones
Banned baits: trout pellets, tiger nuts, peanuts, dog biscuits, blood worm, and joker
Anglers are asked to take great care not to entangle waterfowl and their young
Please use antiseptic fish gel if you catch an injured fish, we have a small stock at Reception if needed
All fish must be returned to the lakes as soon as possible after capture
Please take photos (and send them to us at info@badwellashlodges.co.uk!) but hold fish when kneeling down and always above an unhooking mat
And finally, it goes without saying but the lakes are deep and cold so no float tubing, kayaking, swimming or wading!
Local Fishing Suppliers:

Tuck and Tackle - here on site! Come and visit our new Reception area and Shop in the old Coach House just next to the car park. We have a range of tackle and bait from brands such as Preston Innovations and Sonubaits
Tackle Up - 49a St Johns Street, Bury St Edmunds, IP33 1SP. Tel: 01284 755022
Diss Angling Centre - 22a Victoria Road, Diss, Norfolk, IP22 4HW. Tel: 01379 640430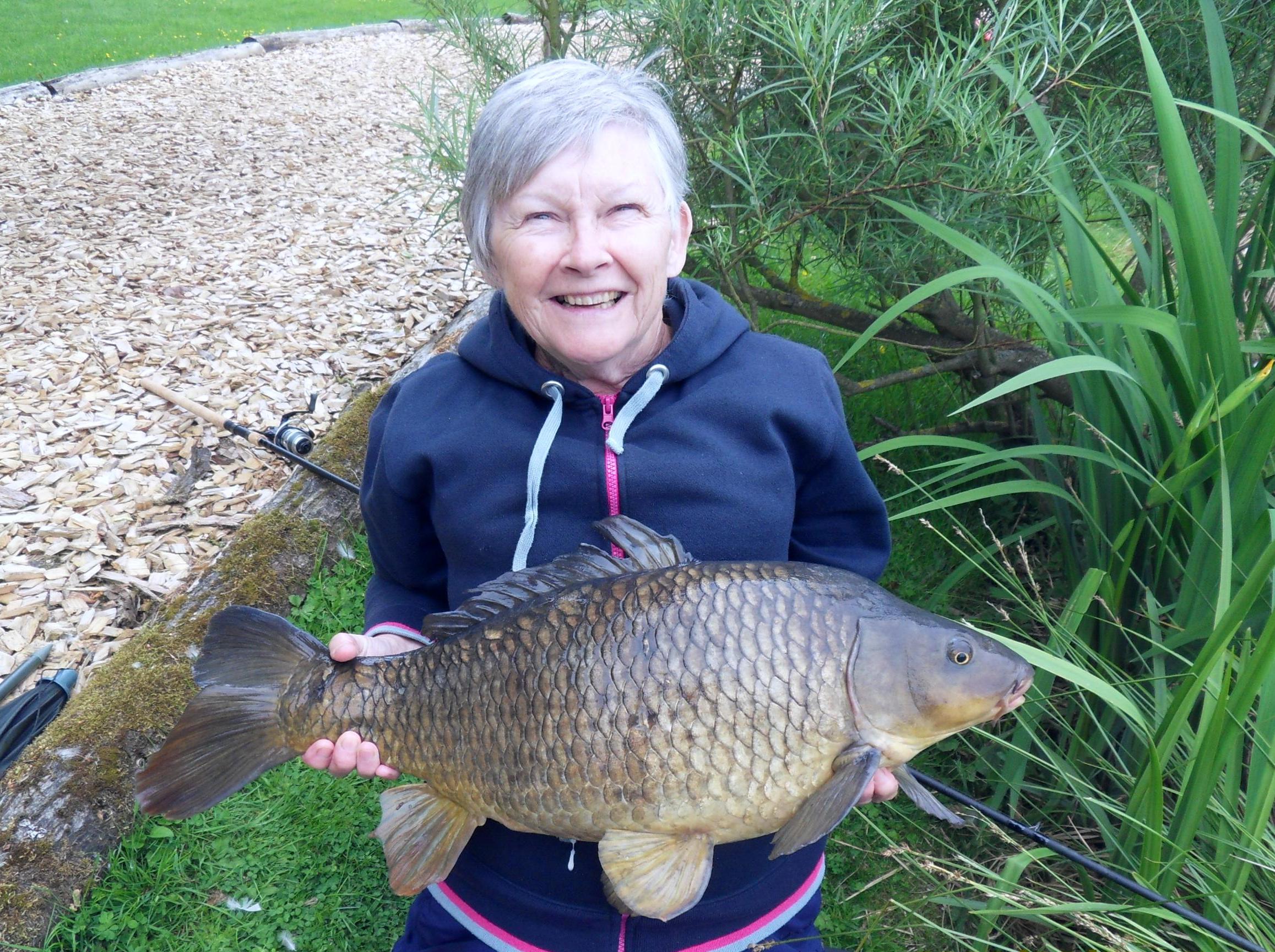 Spot-checks may occasionally be carried out as, unfortunately, a small minority of guests sometimes ignore our guidelines. Please do not be offended by this – it is done purely to protect our fish stock.
Finally, please do send us your catch reports and photographs of any notable catches so we can put these on our website!

Revised July 2022
If you have any questions regarding fishing at the lake, then please feel free to contact us below