The Site
Badwell Ash Holiday Lodges comprises four luxury self-catering Scandinavian pine log cabins and one Shepherds Hut set in 5 acres of woodland, gardens and well-stocked private fishing lakes in the heart of the Suffolk countryside, 10 miles from Bury St Edmunds, 13 miles from Diss and 9 miles from Stowmarket. Every lodge offers space, seclusion and privacy in a woodland setting, with each lodge uniquely positioned around one of our three fishing lakes.
The lodges; Heron, Woodpecker, Kingfisher and Wagtail, are all identical internally and externally in terms of their fixtures, fittings, furnishings and equipment. The only difference is their position around the lakes and thus their aspects. Damsel, our luxury Shepherds Hut, is smaller - sleeping two - but still perfectly formed and fully furnished and equipped with everything you need.
Which Lodge?
It is always difficult to recommend a particular lodge. However, these points might help you to make a decision:
Kingfisher Lodge sits away from the main lake and overlooks the smaller Kingfisher Lake, it is the most secluded of all the lodges particularly when the foliage is in full bloom and is preferred by those who want more privacy (very popular with honeymoon couples!) This lodge has a ramp and so is most suitable for those with mobility challenges but please note it is not possible to take a wheelchair inside the lodge due to tight entrances and turns.
Woodpecker Lodge faces East so has sunshine on the veranda in the morning and early afternoon, and on the hot-tub side of the veranda in the afternoon. The back of the lodge faces out over open fields towards Langham Church and Hall in the distance. Deer can sometimes be seen in these fields. It is a good choice if you are coming here for fishing.
Heron Lodge has the more Southerly veranda and so has sunshine at the front of the lodge (where the table and chairs are) from late morning to evening. Heron Lodge backs into the tress so the bedrooms are a little darker than the others but as it sits at the top of the lake it enjoys views of the whole site. It is a good choice if you are coming here for privacy and fishing.
Wagtail Lodge is situated in an elevated position overlooking the main fishing lake with outstanding views of the open countryside where you can take full advantage of the evening sunset. It is an excellent spot to sit and survey the lake and has good fishing spots on either side of the lodge.
Damsel Shepherds Hut is sited in-between Mill Pond and Kingfisher Lake. It is set apart from the other four lodges and is more secluded enjoying its own space surrounded by trees, shrubs and water. It benefits from having its own private barrel sauna.
The beautifully landscaped grounds are home to an array of wildlife including kingfishers, woodpeckers, reed buntings, sparrowhawks, buzzards, barn owls, goldfinches, blue and great tits, jays and various resident waterfowl especially ducks, moorhens, geese and the occasional heron. A wide variety of mammals can be seen including stoats, water voles, rabbits, hares and muntjac deer.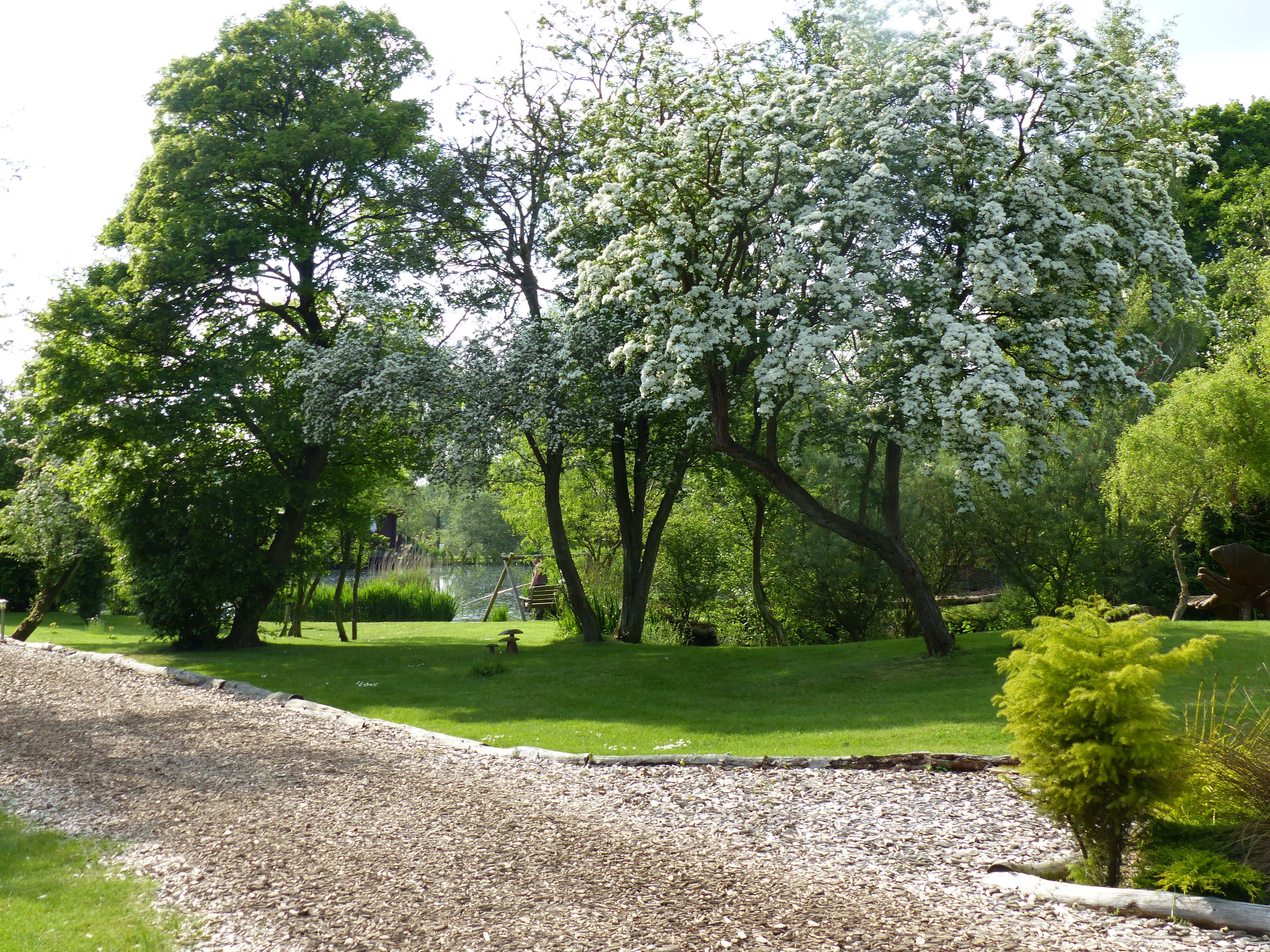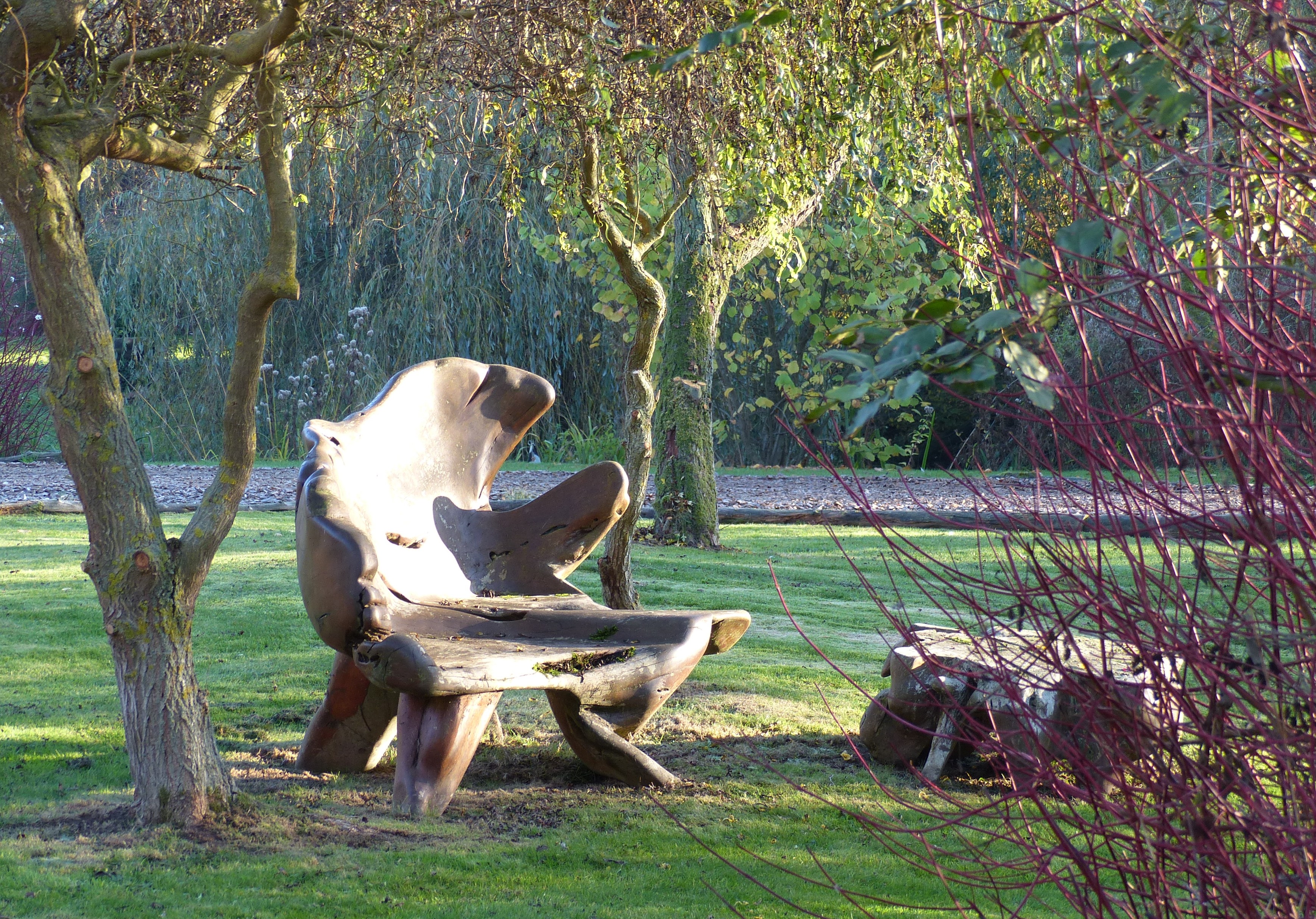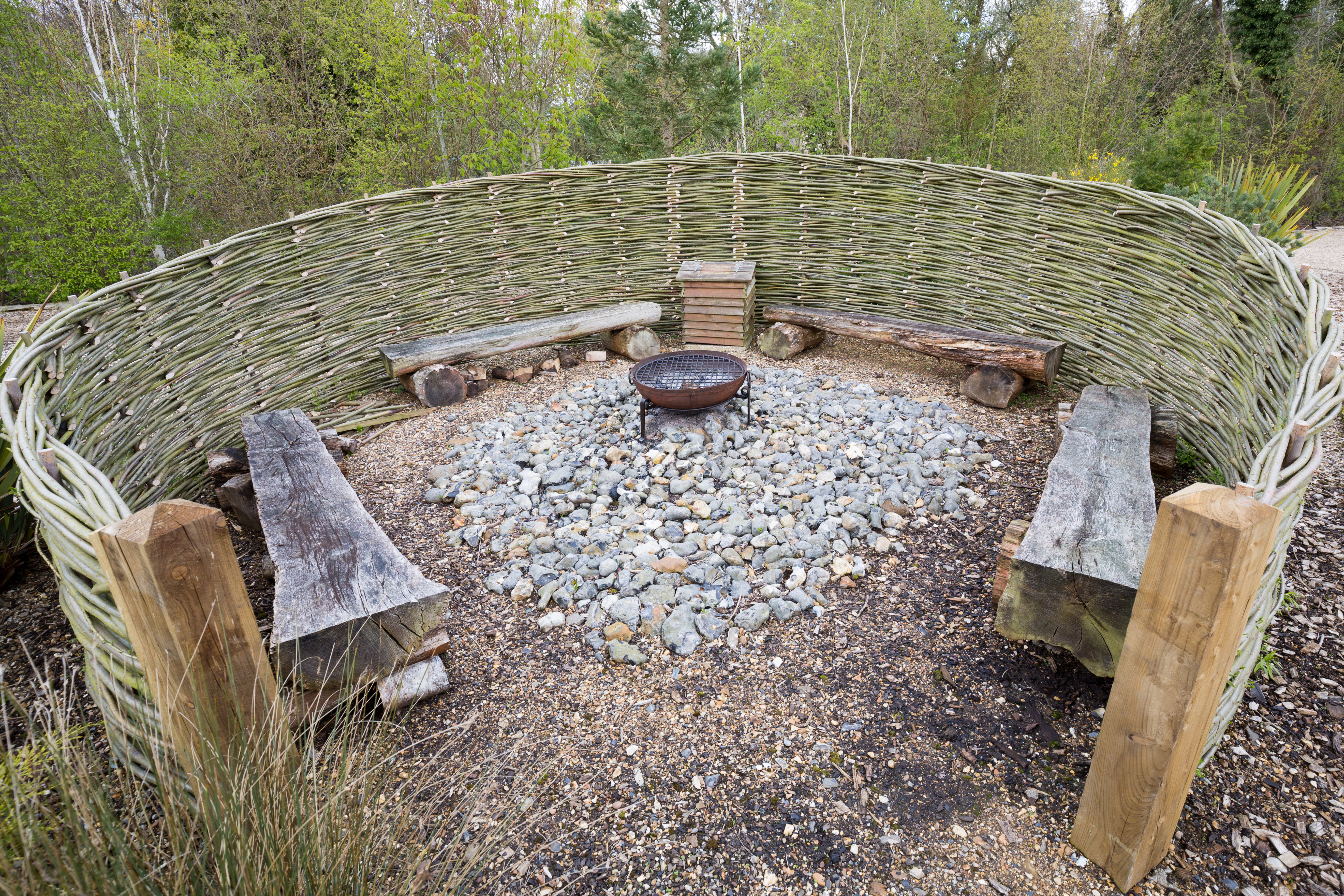 In the evening, why not light a fire in our communal fire pit, particularly popular with whole-site bookings, and enjoy toasting marshmallows over the Indian fire bowl whilst watching a beautiful Suffolk sunset with a glass of wine and family or friends?