A super relaxing week just gone, a very exciting week ahead …
Posted 20/09/2020 : By: Will & Sarah Draper
It has been a week to do very little except relax in the sun at Badwell Ash Holiday Lodges. The sky has been cloudless and the sun has been out all week long. After what seemed to be a wet and cold August the weather has come good! Our guests have been chilling on their decks, in their hot tubs, or by the lakeside. A few have ventured out for walks or bikes rides, and some have gone to the coast to soak up the sun on the beaches.
Most guests will have heard the barking call of the muntjac deer in the late evenings. It's very loud relative to their size as the bucks advertise their presence to the local does. Muntjacs breed all year round, unlike larger deer, and the does will give birth to a single fawn after 7 months' gestation. Nature lovers will also have heard our barn owls hooting at dusk. They hunt our neighbouring fields and the edges of the woods for mice, voles and frogs. They are currently building up fat reserves ahead of the winter and the breeding season which starts in March. Finally, here is a puzzle for you nature lovers. We found something that looked like a mussel whilst working in the lake the other day. It was fully 12cm long and heavy, too big for a lake mussel that only reach 6cm after 10 years' growth. At least it proves we have very clean water! Anyone know what it is?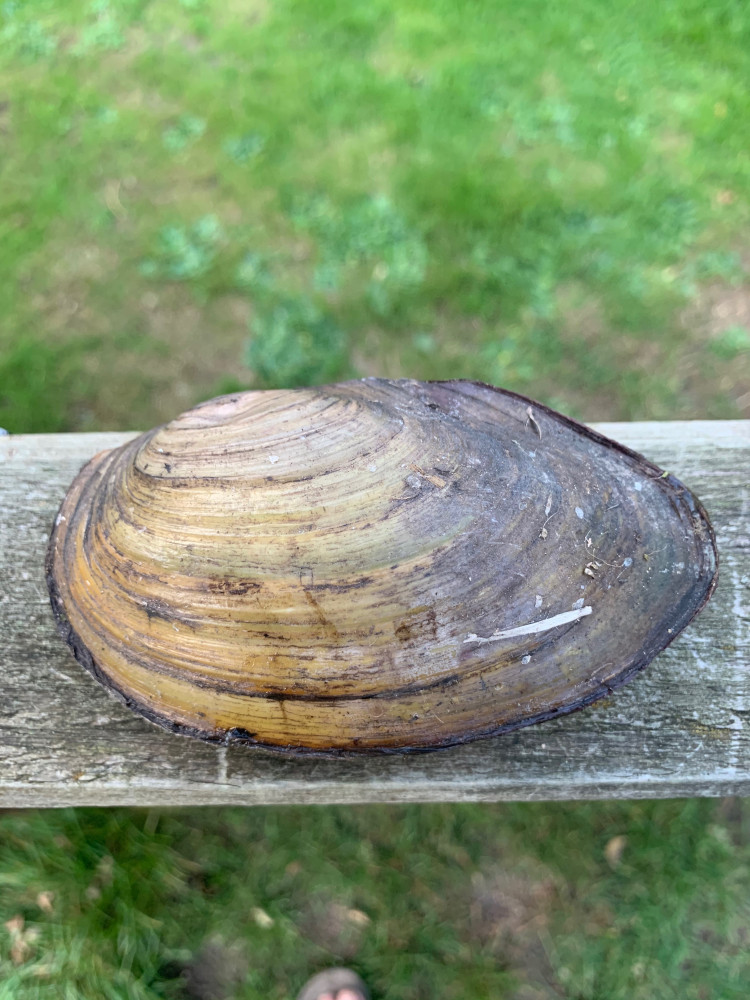 The fishing has been mixed this week. In times of little rain we are lucky because our lake is spring fed, so we have no problem with the water level, however on some days it has just been too hot and bright for the fish to feed. On other days it has been more brisk. The best fish of the week was a common carp in double figures, picture attached, and there has been good action with bream, rudd and perch.
And now for the reason we are super excited about the week ahead: on Friday we will be welcoming some new arrivals into our lake as we have decided to add a some carp. There will be a mixture of smaller (5lbs) and larger (10lbs+) common and mirror carp, which we hope will quickly settle in to their new surroundings. With our commitment to providing a natural habitat, we expect these fish will grow and spawn for many years' to come.