Prolific fishing in June!
Posted 29/06/2023 : By: Will & Sarah Draper
We thought it was time for a quick fishing update from Badwell Ash Holiday Lodges. It's fair to say that it has been a very good couple of months' fishing, since the temperature improved from the end of April. Most guests have reported good catches, and we have even seen a couple of lake records broken. Hopefully you'll enjoy the update and the pictures below.
We're pleased to see that guests are catching a wide variety of species: it's a sign of a healthy ecosystem and it means anglers can fish for a range of fish or target a specific quarry. Either way, catches have been good. Starting with carp, the warmer sun has brought them to the surface so it's not uncommon to see 30+ fish basking. It makes them harder to catch during the middle of the day, but the morning and evening sessions have been productive and notably since they finished spawning at the end of May. Smaller boilies (15mm max), pellets and pop-up/snowman rigs have been the best baits. Biggest (verified) fish this spring has been 18lbs, although we have had reports of some larger.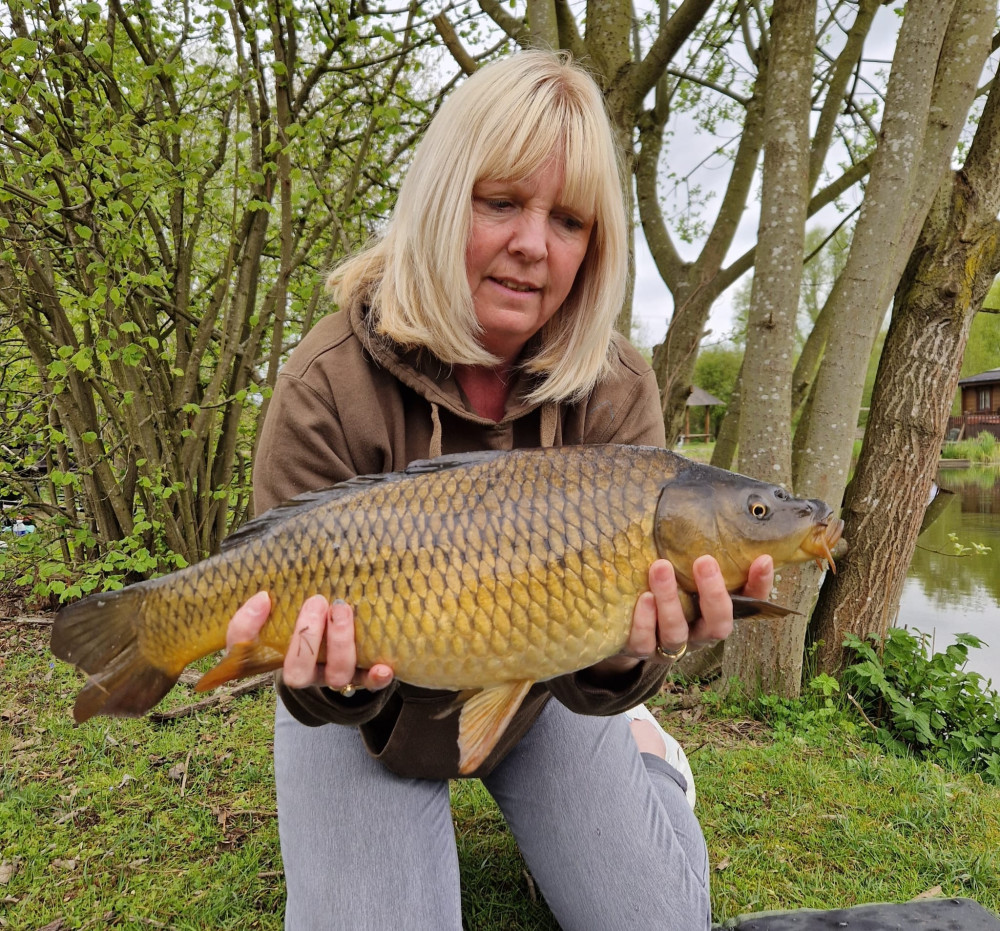 Tench have been very active, coming to sweetcorn, luncheon meat or bunches of maggots mostly in the margins. Our guest Vicki caught one that was comfortably over 5lbs, and we believe this is a lake record (see pic below). Another lake record to have been broken is the total number of fish caught: Len and Paul, a father and son duo, caught 1500 last year between them, but this year they have passed that mark with a day still to come! Manic fishing indeed.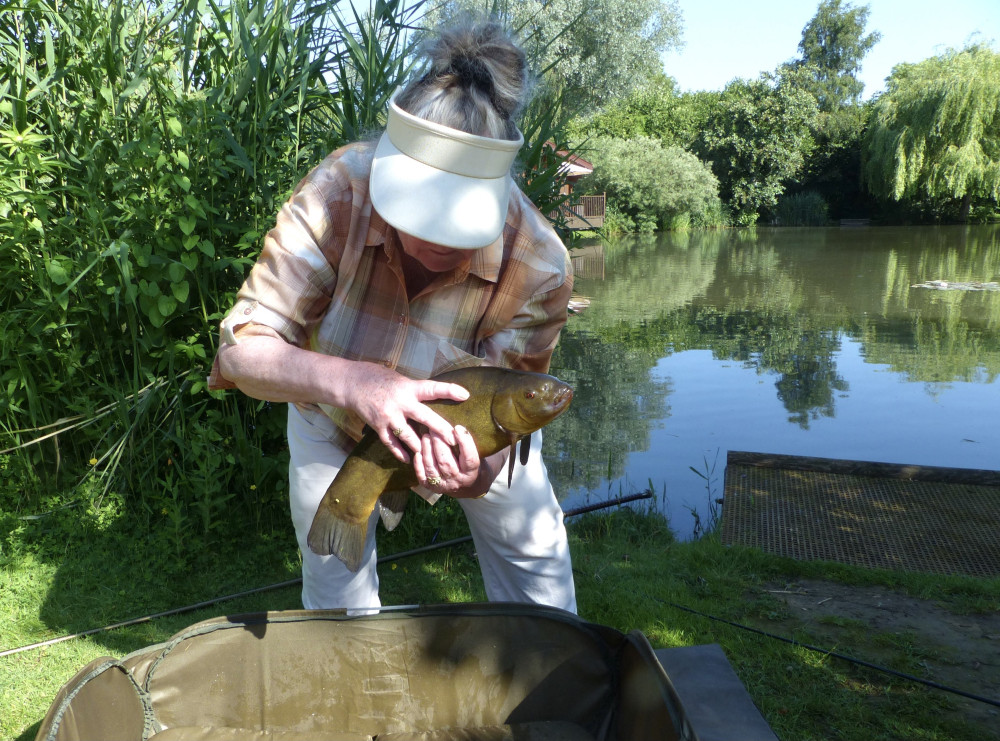 Rudd is perhaps our favourite fish, and it's very pleasing to see them approaching 2lbs, with Kingfisher Lake the favourite spot. Red maggots or bread flake fished on the drop are the methods of choice. Also in Kingfisher, we've had bream to 4lbs and a few carp too. Our anglers have not caught many crucian carp, despite us stocking 100 last year, but they are a very shy fish so perhaps this is not a surprise.
Aside from the fish, our plantlife has loved the combination of warmth, long hours of sun, and rain. As you know we have been leaving areas of the site un-mown to rewild, and it's great to see pyramid orchids, birds foot trefoil, star of bethlehem, red campion, cornflower, lesser celandine, borage, loosestrife and oxeye daisies. It's not just plants either, our ducks are prolific this year with plenty of mallards, moorhens, pochards, diving ducks and greylag geese, many with young. We realise they can be a bit of a nuisance to anglers, but they are lovely and we're sure our guests wouldn't have it any other way!