Summer fishing update
Posted 19/07/2022 : By: Will & Sarah Draper
It's unbelievably hot outside at Badwell Ash Holiday Lodges as we write this, and at 38.1 degrees the village of Santon Downham is now officially the hottest place in the UK ... ever! It's in Thetford Forest, less than 25 minutes from here and a place we regularly go with the kids and the dog for walks, paddles and swims. Although not today; we are staying firmly indoors.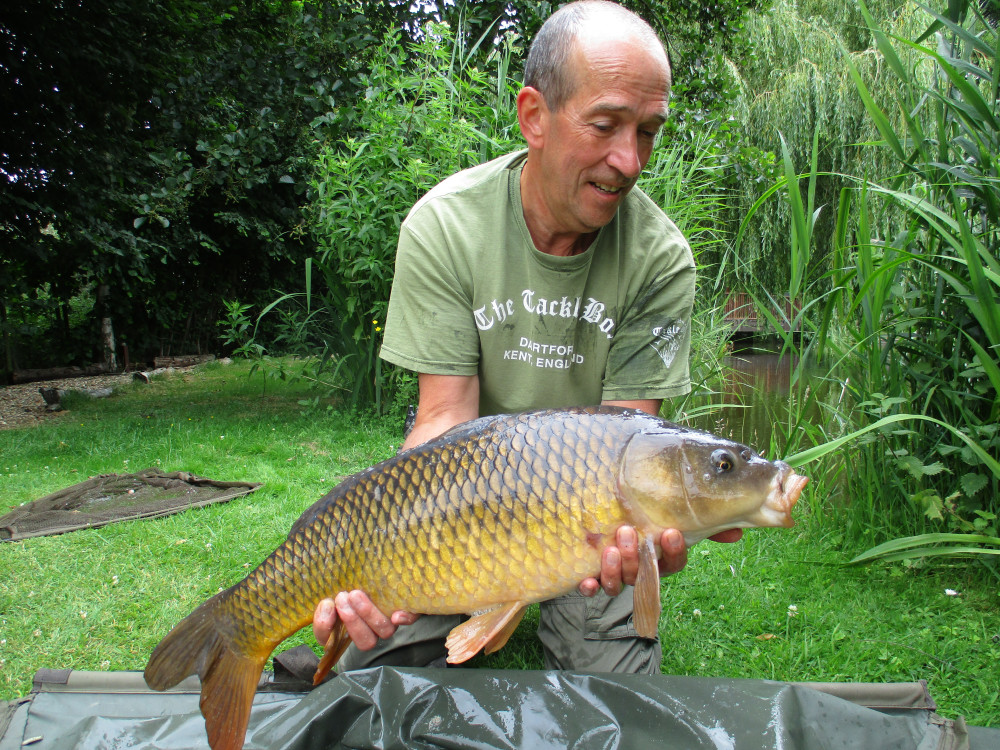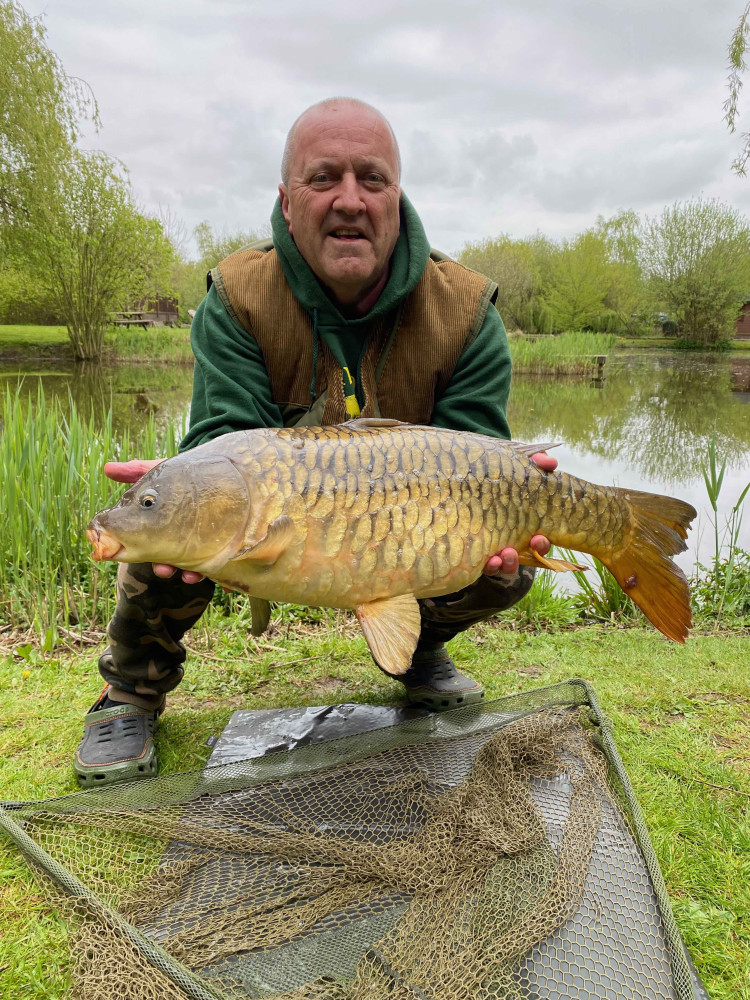 Well not exactly - we are regularly walking round the lakes checking up on our fishy friends. Fish are extremely vulnerable in hot weather and we hate to lose any. We have a really good diffusion aeration system in all three of our lakes however we have also installed additional 'waterfall' style aerators in Main Lake and Kingfisher Lake. Also, we have trimmed back vegetation in places to create 'wind lanes' across the surface of the lakes. And, as you know, we don't overstock our fish to help keep them fit and healthy. All of these measures will help keep the water oxygenated and give the fish a helping hand. Fingers crossed they will be ok.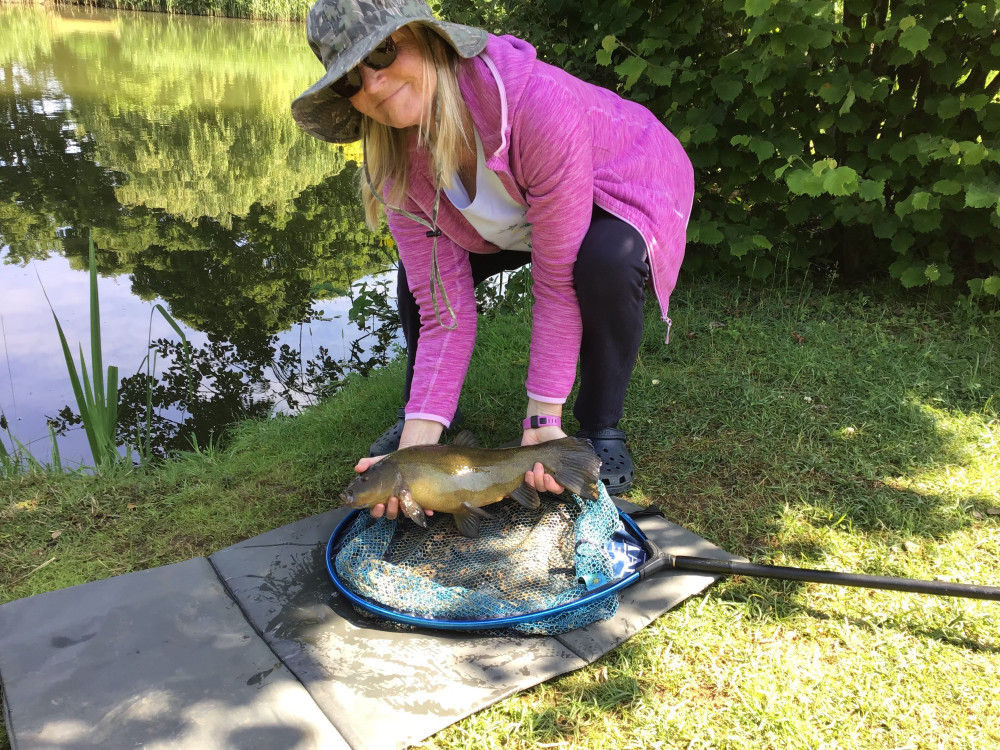 Once it cools down our guests can get back to the serious business of fishing. Our fisherman have been busy over the last two months and our lakes have fished well. We've had carp to 18.5lbs, tench to 4lbs, bream to 5lbs, and some beautiful rudd and roach to over 1.5lbs. Here are a few pics of recent catches to whet your appetite. We look forward to seeing you soon and encourage you to bring your rod (although if you forget we now stock rods and reels in our on-site shop!).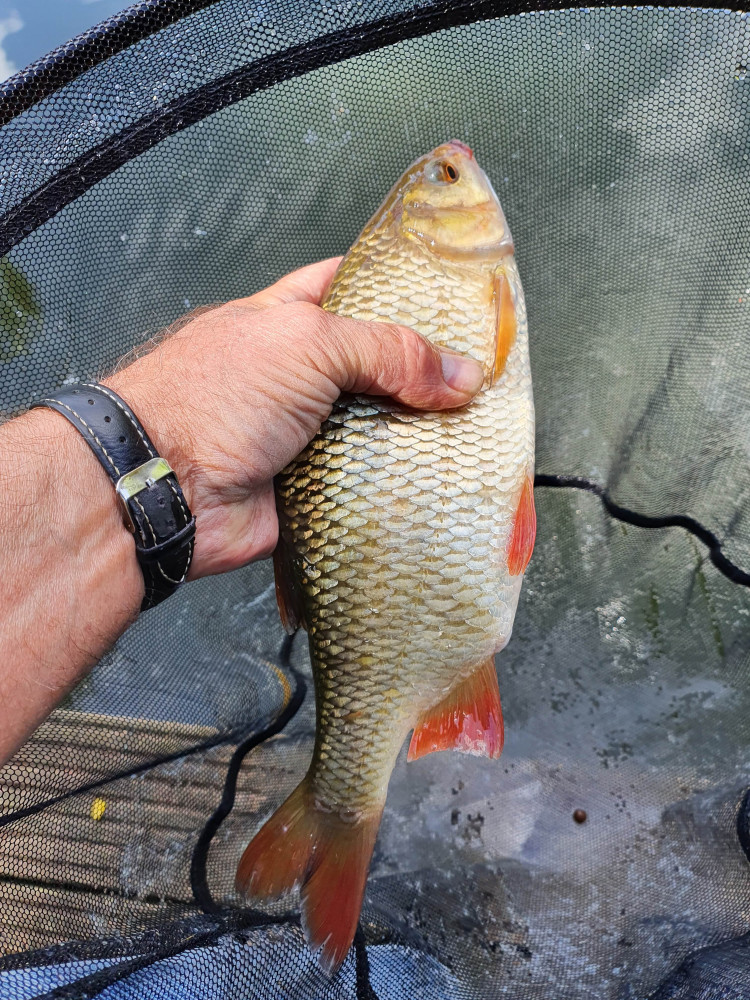 PS here's a picture of a fisherman that we could all learn a thing or two from, resting on a rod at Woodpecker Lodge a couple of weeks' ago...