This week we have mostly been ... picking apples
Posted 05/09/2022 : By: Will & Sarah Draper
It is apple picking time here at Badwell Ash Holiday Lodges and it has kept us busy this week, including the kids on their last week of summer holiday. There has been an incredible crop of apples on our trees this year, and we have filled a large quantity of 'bins'. We love an apple crumble, but that won't even come close to using up our stock, so what to do with so many apples?
Many of our guests will know the answer to that - we will make some more of our delicious apple juice. Well, to be strictly accurate, it will be our good friends at Maynard House that will work their magic and turn our apples into juice. Maynard House are based just down the road at Bury St Edmunds and they make a fabulous range of juices, including the Orange and Clementine juice that we include in our welcome hamper.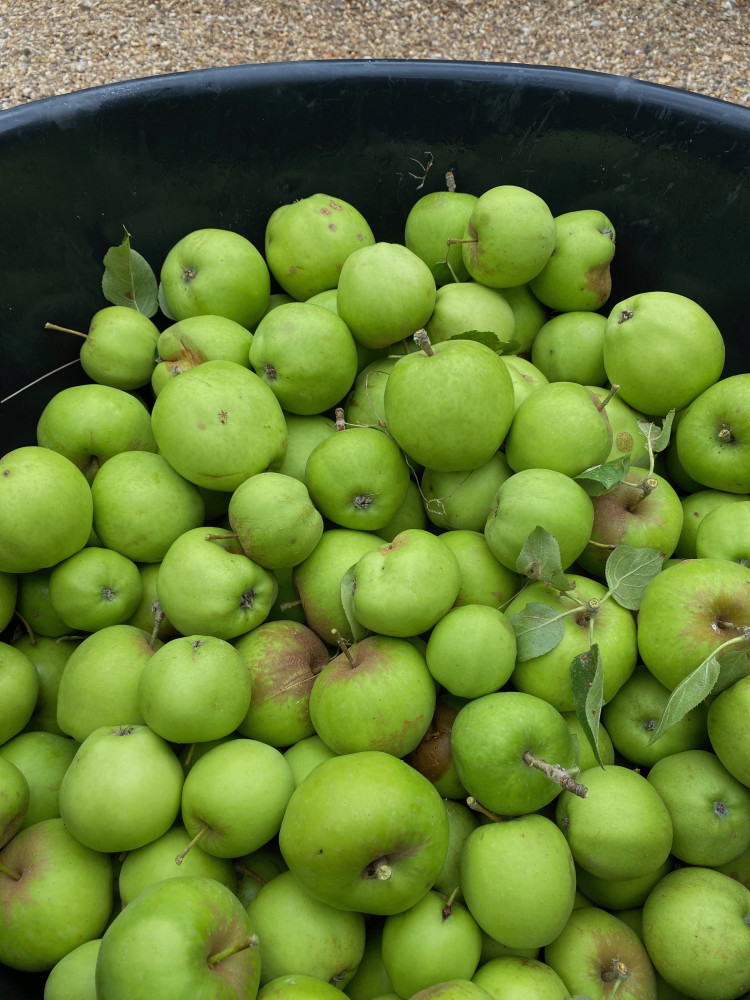 So, next time you are here, please ask us about our awesome apple juice and we will be sure to share some with you!